One of the perks of getting married is getting all of those wonderful gifts that you registered for. The downside, however, is figuring out where to put them. If you've been to our townhouse you know we have limited storage. We have two bedroom closets and an attic closet on the 4th floor. And that's it. We had to be really creative in figuring out where all of those gifts were going! Hence, the reason all of our china is in our guest bedroom closet. I love my china and it deserves to have a proper home, which is not next to the vacuum and Tyler's shoes (which, are in the guest bedroom closet because, you guessed it, I have too many shoes in the master closet.) So I decided I wanted a buffet. Here are the ones I had narrowed it down to:
Neiman Marcus "Amelie" Mirrored Buffet - on sale (!!!) for $1,599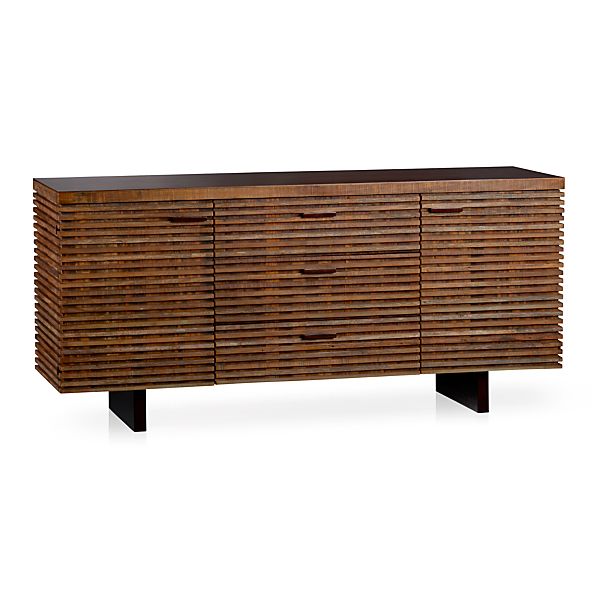 Crate and Barrel Paloma Large Sideboard - $2,499
West Elm Foxed Mirror Buffet - $999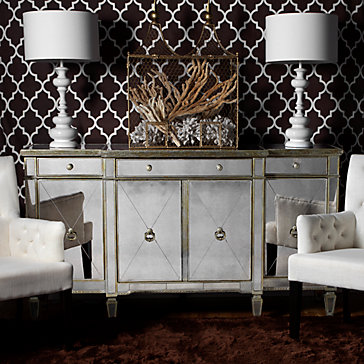 Z Gallerie Borghese Buffet - $1,199
They are all fabulous, right? Well, Tyler didn't think so. Let me rephrase that - Tyler has an appreciation for my love for pretty, well-designed things, but he doesn't have an appreciation for my lack of hesitation to pay whatever amount of money to get those pretty things. Lame, right? So where did I turn? My old trusty friend Craig - he has this great list of things for sale. Check it out - www.craigslist.com.
Well, after 30 minutes of perusing Craig's List, I was finding that not many people were discounting their buffets. They were all over $1k and they weren't that fabulous. Until I found a listing for "Ming Style Asian Buffet". I clicked the listing and low and behold, the images were great. It had character, it was the perfect size, and it was $250! People - I said two hundred and fifty dollars! THAT'S what you call a DEAL! Yes, it has a few scrapes and scratches, but that's only because its been very well loved. And that's nothing that some stain stripper can't fix. So my wonderful husband went to pick it up for me. It is now sitting in our garage (along with the rest of Tyler's stuff) waiting to be loved. Check him out:
Now - the question is - to paint or to stain? Here are some of my inspiration pieces:
I'm loving the white - maybe update the hardware with gold? via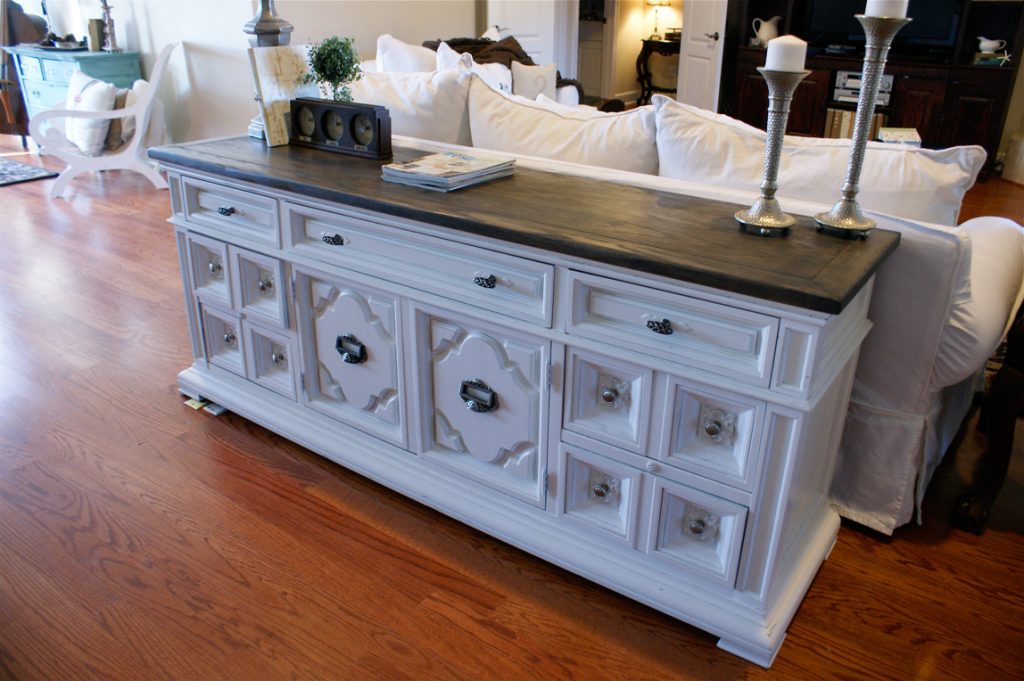 Two tone? White and stain? via
Doors painted white and the rest stained via


What do you guys think?